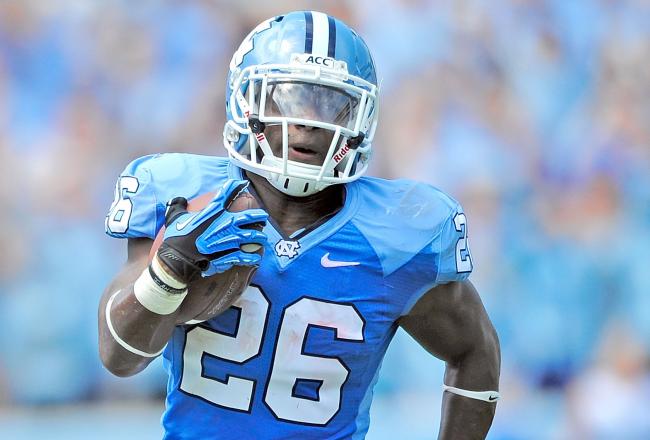 There are a handful of intriguing running backs in this year's crop.
Stepfan Taylor has had a consistent career in a pro-style offense at Stanford, Montee Ball is now the NCAA record-holder for career touchdowns and Clemson's Andre Ellington has speed to burn.
But the best draft-eligible runner in the 2013 class is North Carolina's Giovani Bernard.
The running back position has been devalued in the NFL over the past decade, as teams transition into spread passing attacks. However, having an elite running back that can make something out of nothing can be the difference of a win or a loss.
And by all accounts, Bernard can do it all.
In high school, Bernard shared the backfield with James White, who would eventually commit to the University of Wisconsin. Bernard and White helped guide St. Thomas Aquinas High School to consecutive state championships in 2007 and 2008.
http://bleacherreport.com/articles/1...if-he-declares