Ace's Web World Sports

- A source for MLB, NFL and NBA posters, official apparel, t-shirts, books, tickets and equipment with a spotlight on all pro teams and star players.
Fantasy Sports Counselor

- A blog on fantasy Baseball and Football, by SJ's own
LarryBud
.
The Trojan Empire

- A return of the king (USC/NCAA blog), by SJ's own Admin/NCAA Guru,
TrojanHorse
.
Simple Thoughts of a Complex Mind
- Winner of Two 2007 Springfield Bloggers Association Awards (Blogaroni Awards): "Most Improved Blog" and "Post of the Year", by SJ's own
LarryBud
.
SportsFanBase.com
- Your ultimate online sports community.
Troy's Thoughts On Sports
Troy's Thoughts on Sports
is brought to you by the author & SJ member, Troy Sparks. Troy is an avid writer, reader and sports watcher. He's an observer, a studier, and an assimilationist. A vehement sports fan, most of what TSTOS is comprised of is his thoughts on sports (hence the dull name he dubbed as the blog's cognomen). With over 200+ blog posts written, Troy has grown an affinity for WordPress and fellow bloggers. Blogging since March 2007.
Golden Stomind

Golden Stomind
: Any and everything sports...A blog by SJ's own
Golden_State_of_Mind
YourSportsHub.com
-
YourSportsHub.com
was created by and for the ultimate sports fan. Enjoy a multi-media platform where the average fan is the star.
THEMMASPACE.com
-This community site is dedicated to all areas of the MMA. We welcome fighters, fans, trainers, gyms, promoters, and most anything else MMA related. THEMMASPACE is dedicated to bringing the MMA community together. Join now to get MMA news, meet and talk to other fans, and help support this great sport!
NFL Smackdown
-The Mecca of Smack Talk:
"Trash Talking Is A Part Of Football"




March Madness College Basketball Forum
- A place to discuss all college basketball all the time.
Fantasy Draft Master
-
FantasyDraftMaster.com
is your one stop shop for fantasy football dominance. The cornerstone of Fantasy Draft Master is the
UberRank
. The
UberRank
is the most comprehensive aggregate
fantasy football cheat sheet
available on the market today. We also offer expert NFL football picks, straight up or against the spread.
Venom Strikes
Welcome to
Venom Strikes
, part of the
Fan-Sided Blogs
baseball network and a site we strive daily to make the best
Arizona Diamondbacks blog and news site
on the Internet. We are dedicated to bringing you top-notch D-Backs news, views and original content, along with everything else a D-Backs fan could possibly want from a site. This is also a community where you the fan can come and voice your opinion. If you love the D-Backs, you'll love this site. Thanks for stopping by and enjoy!
Sports Tailgaters


Find everything you need to enjoy your team right here.All tailgating items including locations, bars, apparel, games and accessories. Share your stories, pictures, and bar locations with us and fellow sports fans.
The Mountain West Conference Connection
All the news you need to know about the Mountain West Conference Sports all year long.
[center]
The Landry Hat
Welcome to
The Landry Hat
, a
Fan-Sided Blogs
site we strive daily to make the best
Dallas Cowboys blog
on the Net. Why did we start The Landry Hat? Because the Cowboys are America's team, and FSB strives to be America's football blog network. How could we possibly accomplish that without a first-class Cowboys blog? We couldn't. That is why we started the site and remain dedicated to bringing you top-notch Cowboys original content, along with everything else a Cowboys fan could possibly want from a site. If you love the Dallas area and your 'Boys, then you'll love this site. Thanks for stopping by and… how 'bout them Cowboys!
Kiss The Rim
with SJ's own BrianG
Your home for non-stop NBA news, analysis and commentary 24/7!
BaseballObsessed
with SJ's own ThatBaseballGuy
CHICAGOLAND SPORTS
Brian Geraghty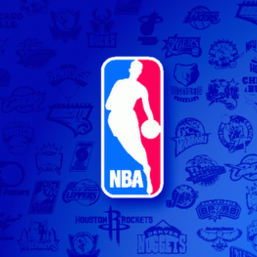 Hi I'm Brian, and I'm currently attending Hofstra University as a Business Management Major. I am a tremendous basketball fan, and a die hard New York Knicks fan. I love anything and everything to do with basketball, and my goal is to eventually work with a professional basketball team.
7th Inning Sketch
I am a freelance artist and animator, specializing in storyboard and graphic art. If you have a project that could use my skills please send an email to
gary.finkler@gmail.com
describing the project and I will contact you to provide a quote.
East Coast Cane
- A Canadian Blogger Covering the Carolina Hurricanes
Free Survivor Pool Hosting at
Zathras & Wubba's King of the Hill